12 Days of Christmas 2020 - Elf on the Shelf Face Mask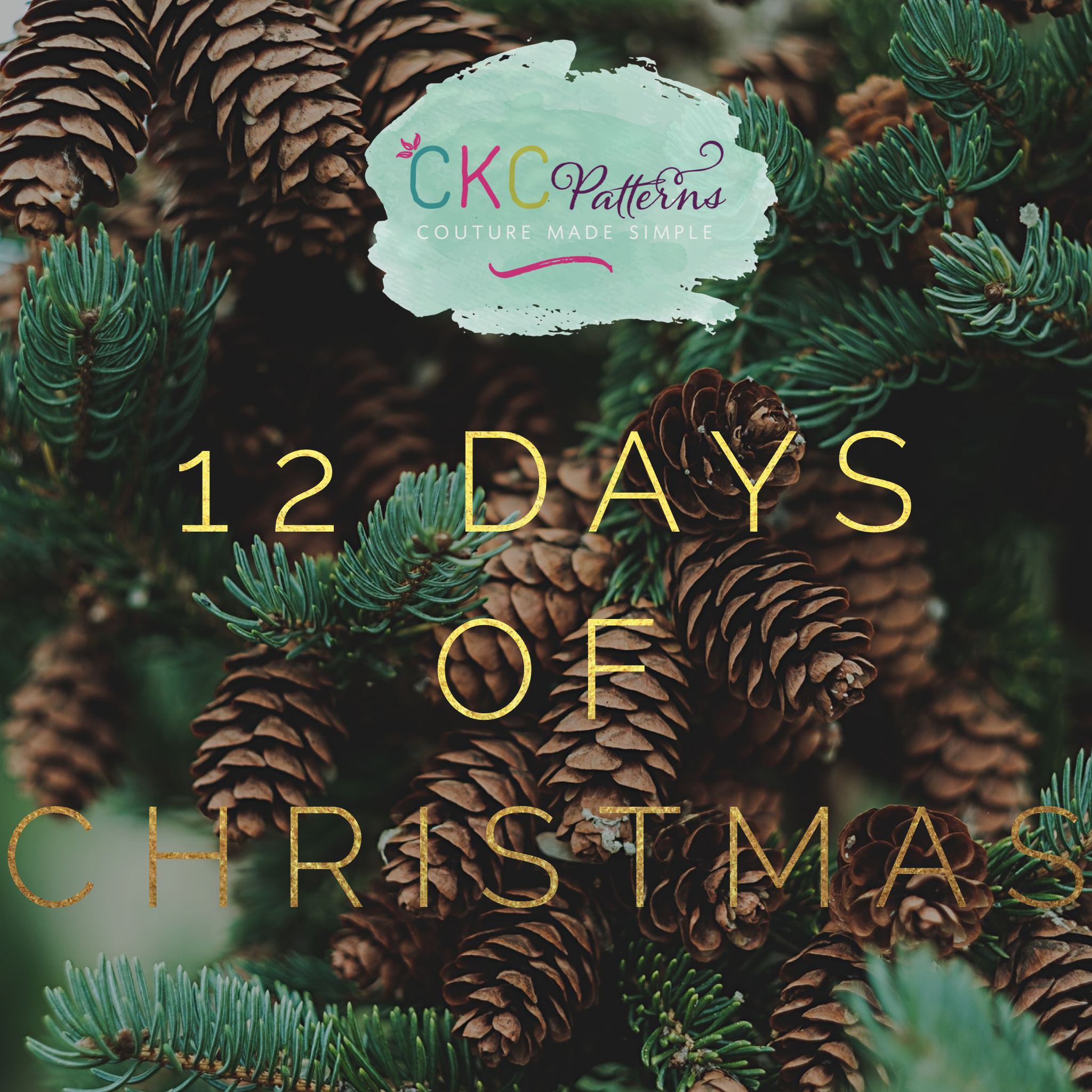 We are so happy to be bringing back the 12 Days of Christmas for 2020. It only seems fitting that our first freebie is something that none of us saw coming a year year ago: an Elf on the Shelf mask. This little pattern was created by Michelle, one of our very own designers! Its a small pattern, but a very cute one! You can follow the directions below, or click on the picture below to download the PDF to keep it on your computer.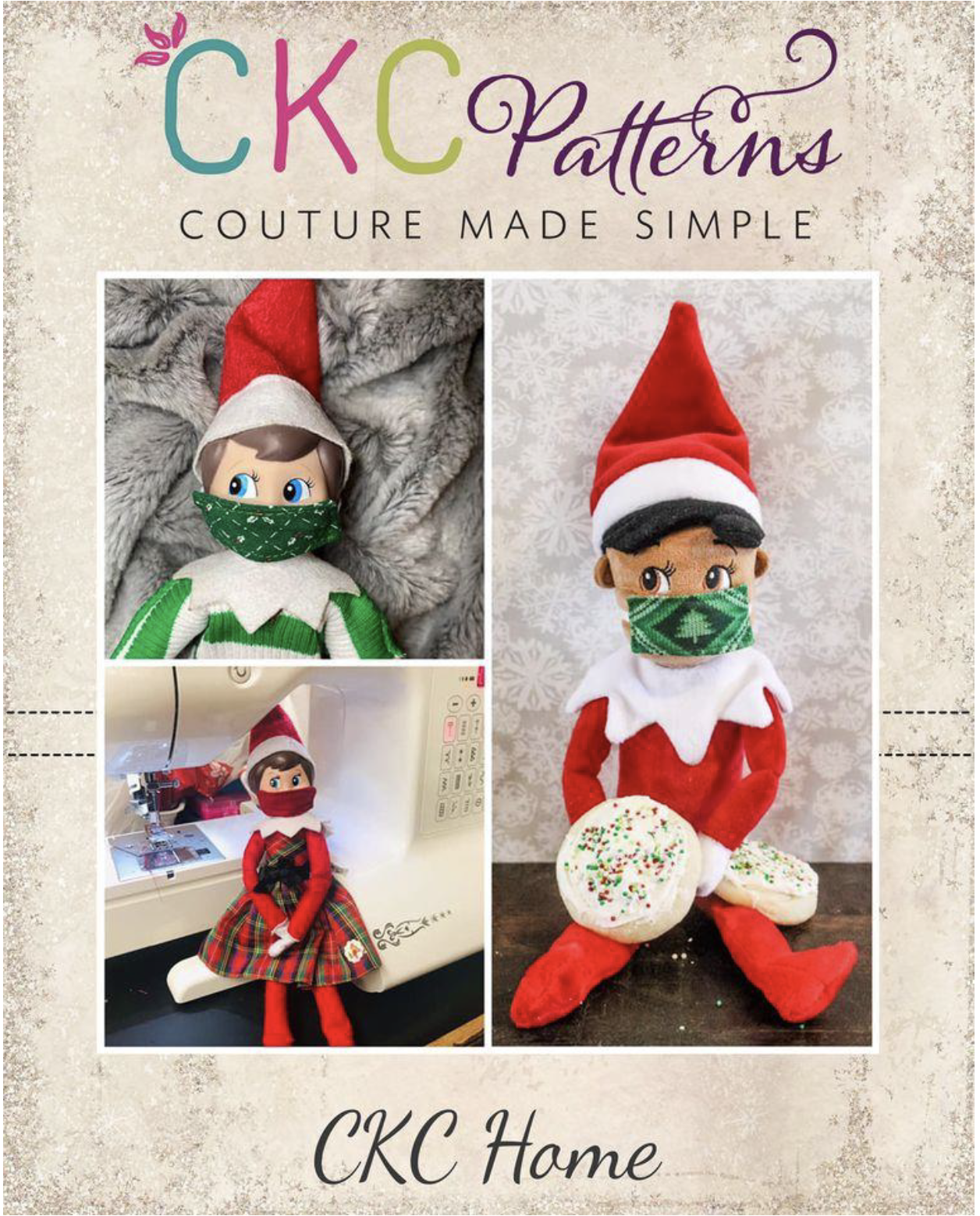 Materials:
1/8 yard fabric
1/8" Elastic
Scissors
Pins

*Seam allowance is 1/4"
Construction: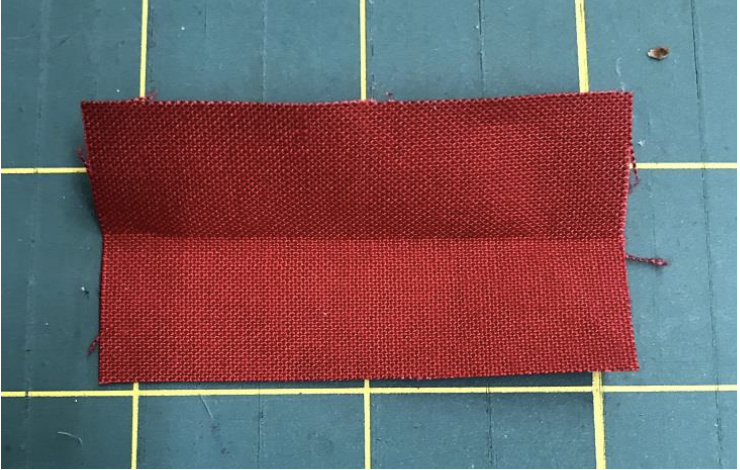 Step 1: Take the main side of your mask and fold it right sides together widthwise (the longer end) and press it with an iron to make a crease in the middle as pictured below.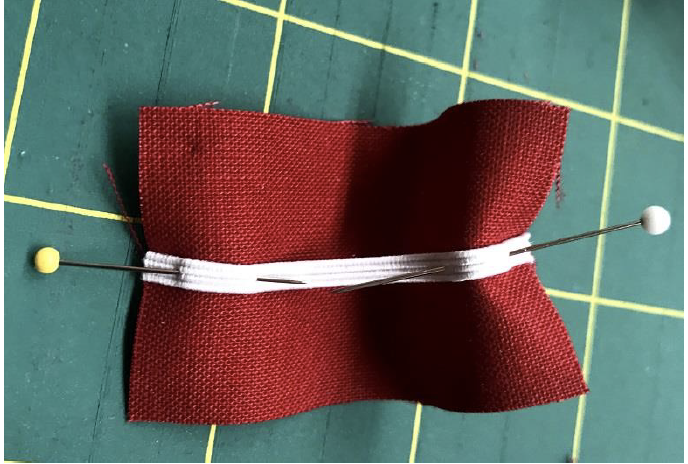 Step 2: Take your piece of elastic and pin it across the mask widthwise, lining up each end of the elastic with the center crease you created in step 1. Pin the elastic in place. You will have to slightly stretch it to make it fit across.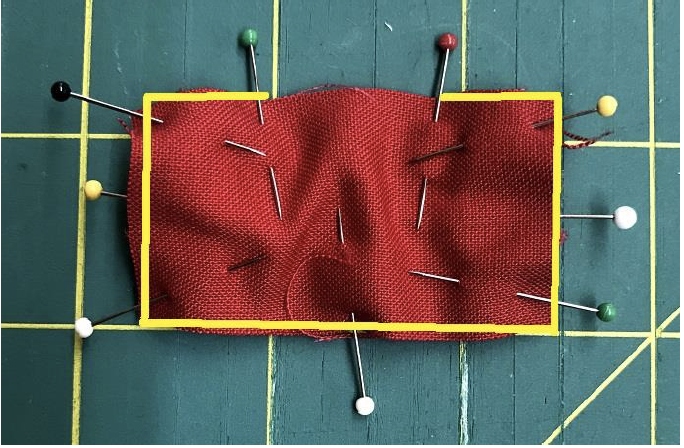 Step 3: Take your mask lining piece and place it right sides together with your main mask piece that has the elastic attached to it. Pin well around the mask. You will sew around the entire mask as pictured in yellow, making sure to leave about a 1" gap to turn the mask right side out when you're done.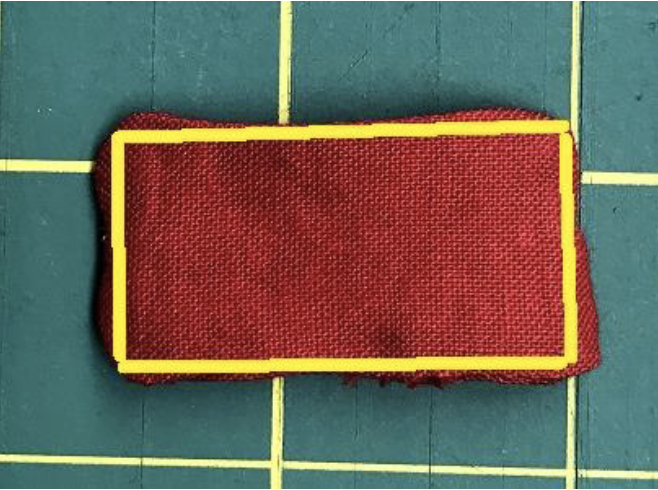 Step 4: Clip the 4 corners of your mask and then using a chopstick or turning tool, carefully turn your mask right side out through the 1" gap you left in step 3. Make sure to press out the corners of your mask with the chopstick and then press the mask well with an iron. You will then topstitch around the entire mask 1/8" from the edge as pictured in yellow.
Your mask is now complete! Be sure to check out our blog linked below to make your elf homemade clothing as well!
Click here for FREE elf clothing patterns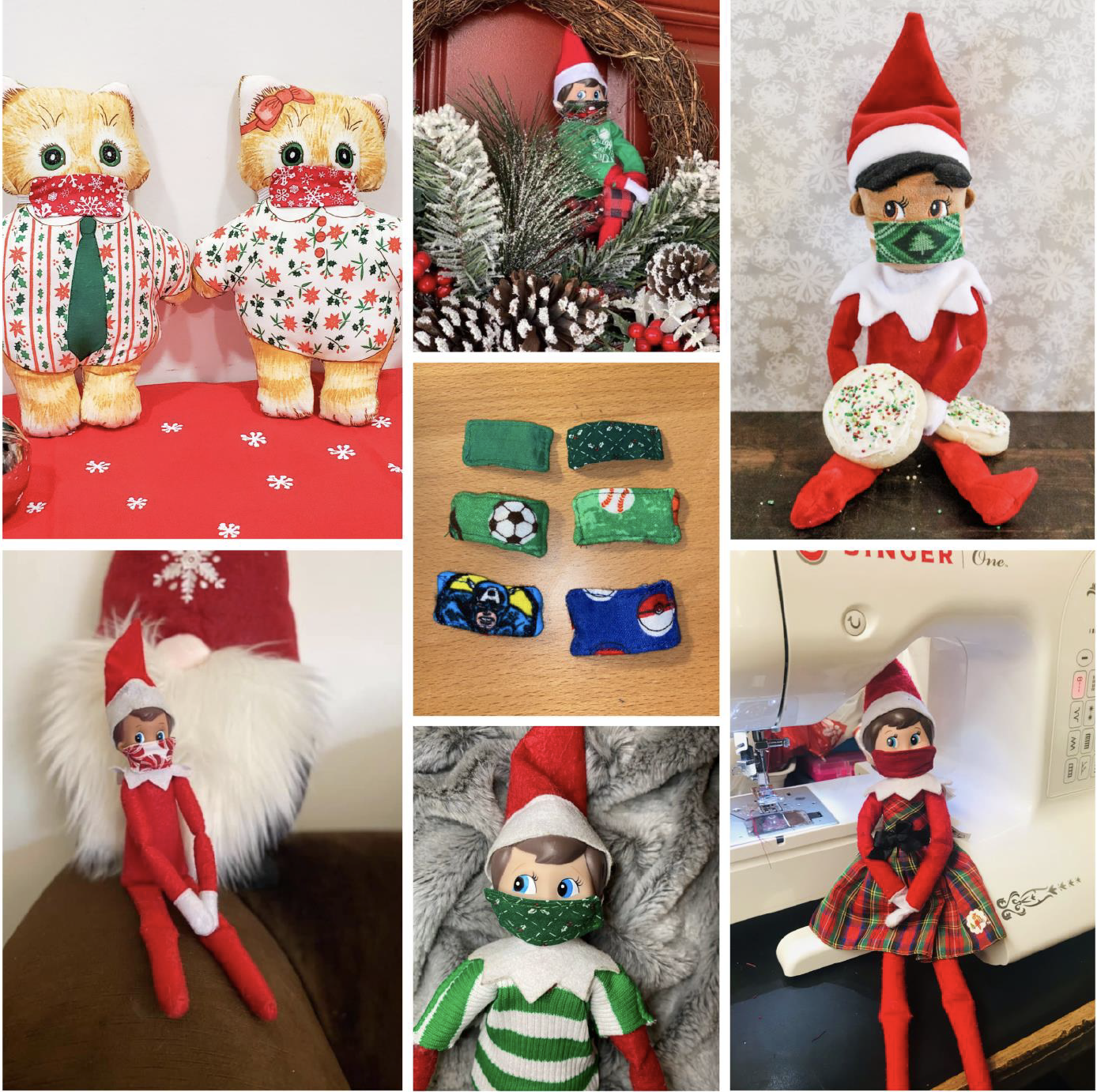 Thank you so much to Michelle for creating tis adorable pattern! Please share your elf masks in our group on Facebook. Be sure to check back tomorrow to see what our next freebie is!

Happy Sewing!
Shannon