12 Days of Christmas 2022: Sleigh Bells Ring! Door Decoration
Sleigh bells ring... are you listening?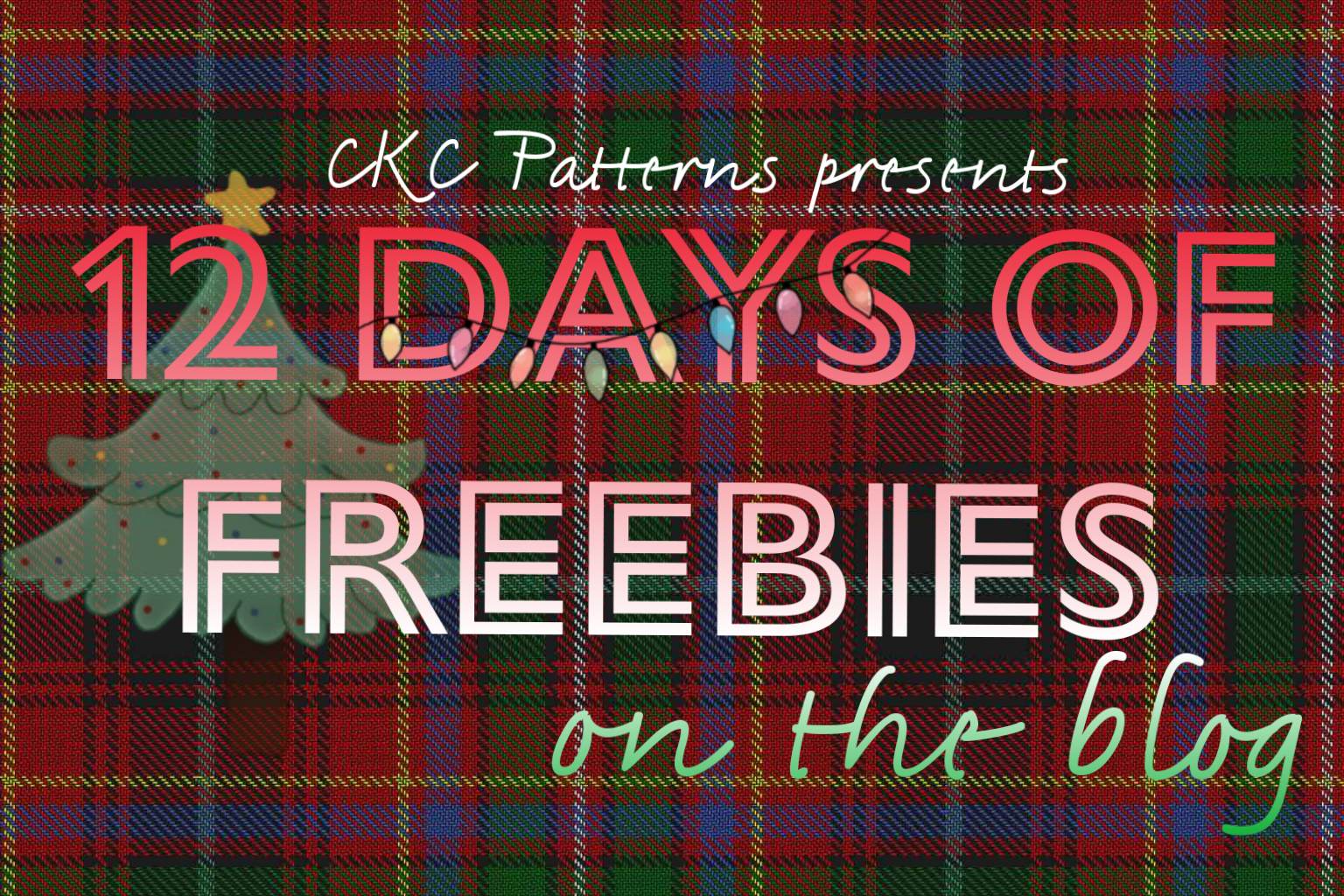 Today's tutorial is so easy and SO pretty! It is a harness-inspired sleigh bell door hanger. This is so fast and would be so cute and fun for teacher presents, or, in our house, for my kid's doors. They love that their doors ring like Santa could be coming every time they open them (and we honestly appreciate hearing the doors open when we are wrapping presents downstairs!)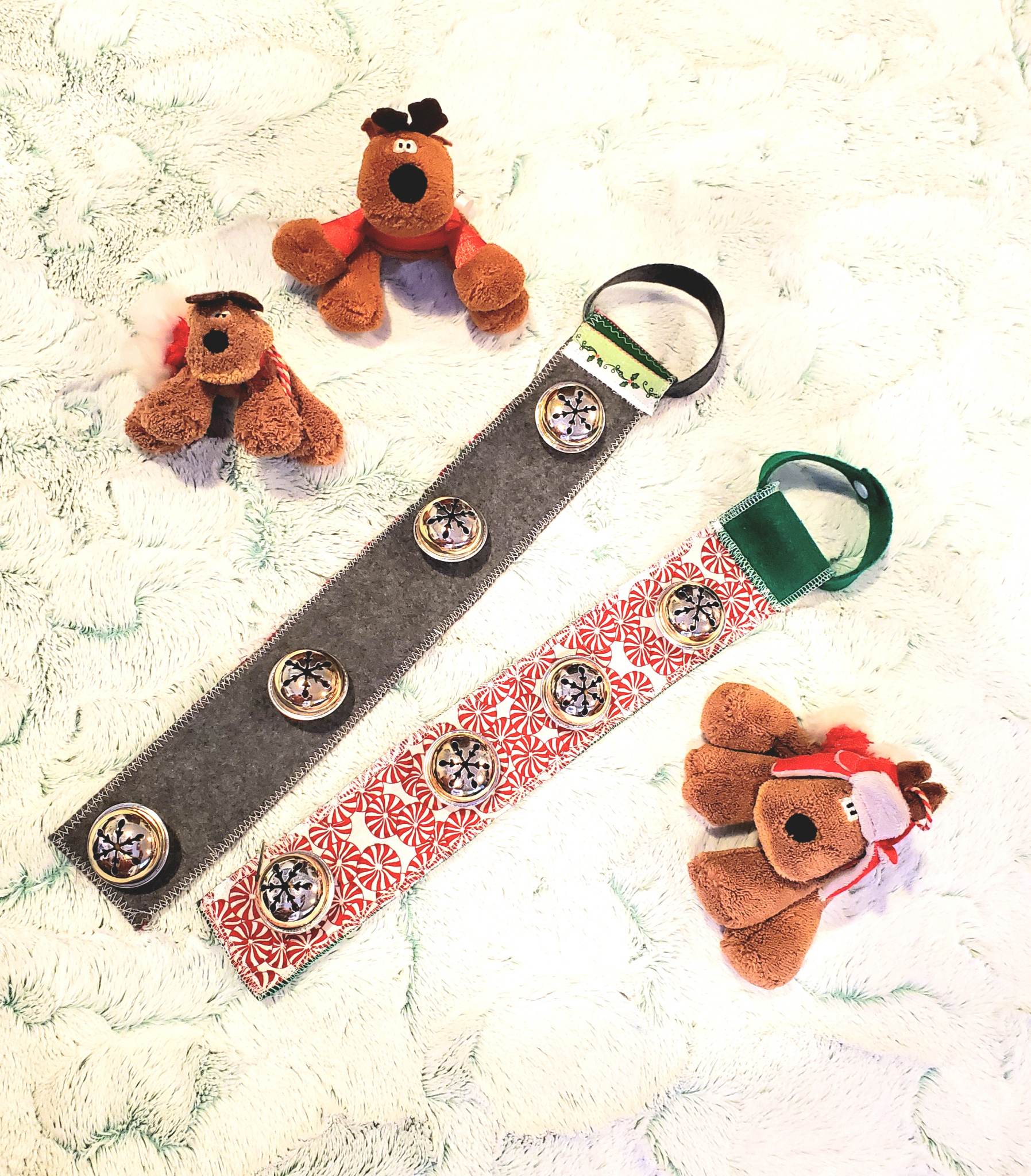 Let's get started! You will need:
1. an 18" x 12" piece of craft felt
2. a piece of Christmas fabric that is at least 18" long
3. 4 large jingle bells (I found a pack of 9 at the dollar store!)
4. Needle and thread
5. Optional: Either a sewing machine OR embroidery floss and a needle if hand finishing
6: Optional: a set of snaps (I used Kam Snaps)
Now let's assemble!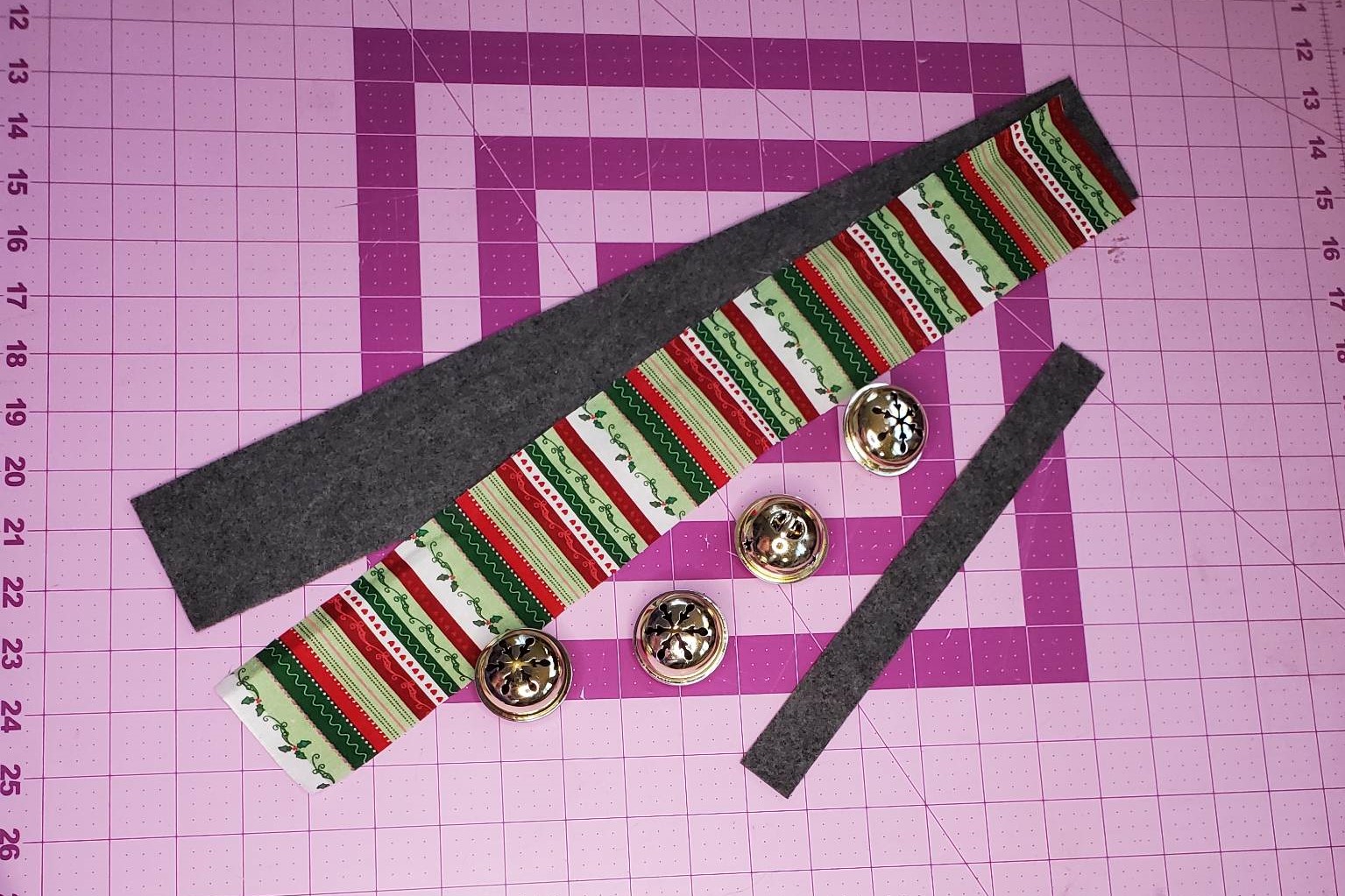 1. Cut the felt into 2 pieces. The first is 18" x 2.5". The second is 10" x 1". Cut the Christmas fabric into a 18" x 2.5 inch strip. Your pile will look similar to the one above.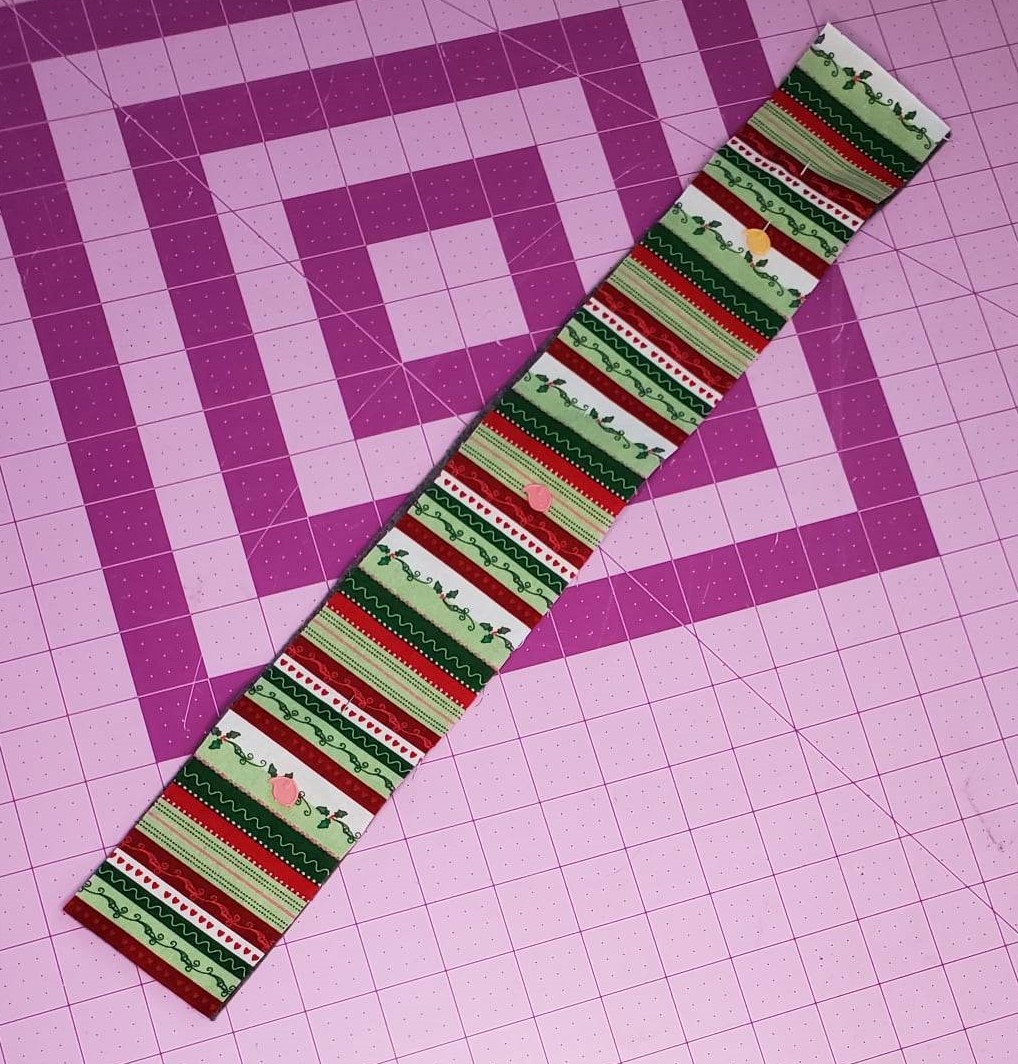 2. Pin the fabric strip to the felt strip of the same width and length. The right side of the fabric should be face up. There is usually not a "wrong side" to felt, unless it is printed or stamped on. In the event that you are using felt with a "wrong side," it should face the "wrong side" of the fabric.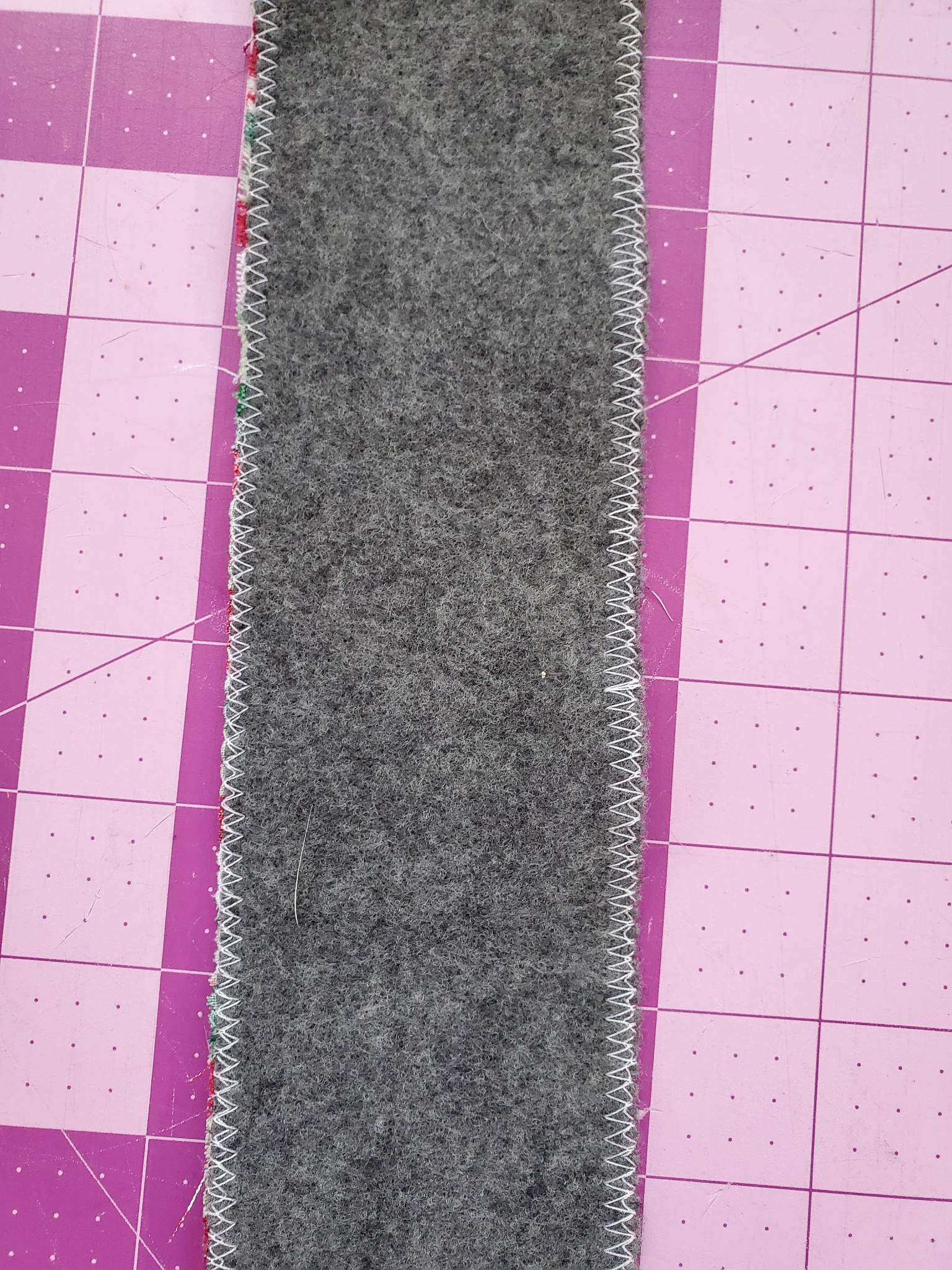 3. We will now sew around all 4 edges of our rectangle, being sure to enclose both the fabric and the felt in the seam. This can be done quickly by serging the edges or zig zag stitching with a machine. For a more home-made look, you can hand stitch the edges using embroidery floss and a blanket stitch.
How to blanket stitch:
A. You are going to work from left to right. Starting from the left, bring the thread through the bottom to the top, about a 1/4" from the edge of the fabric.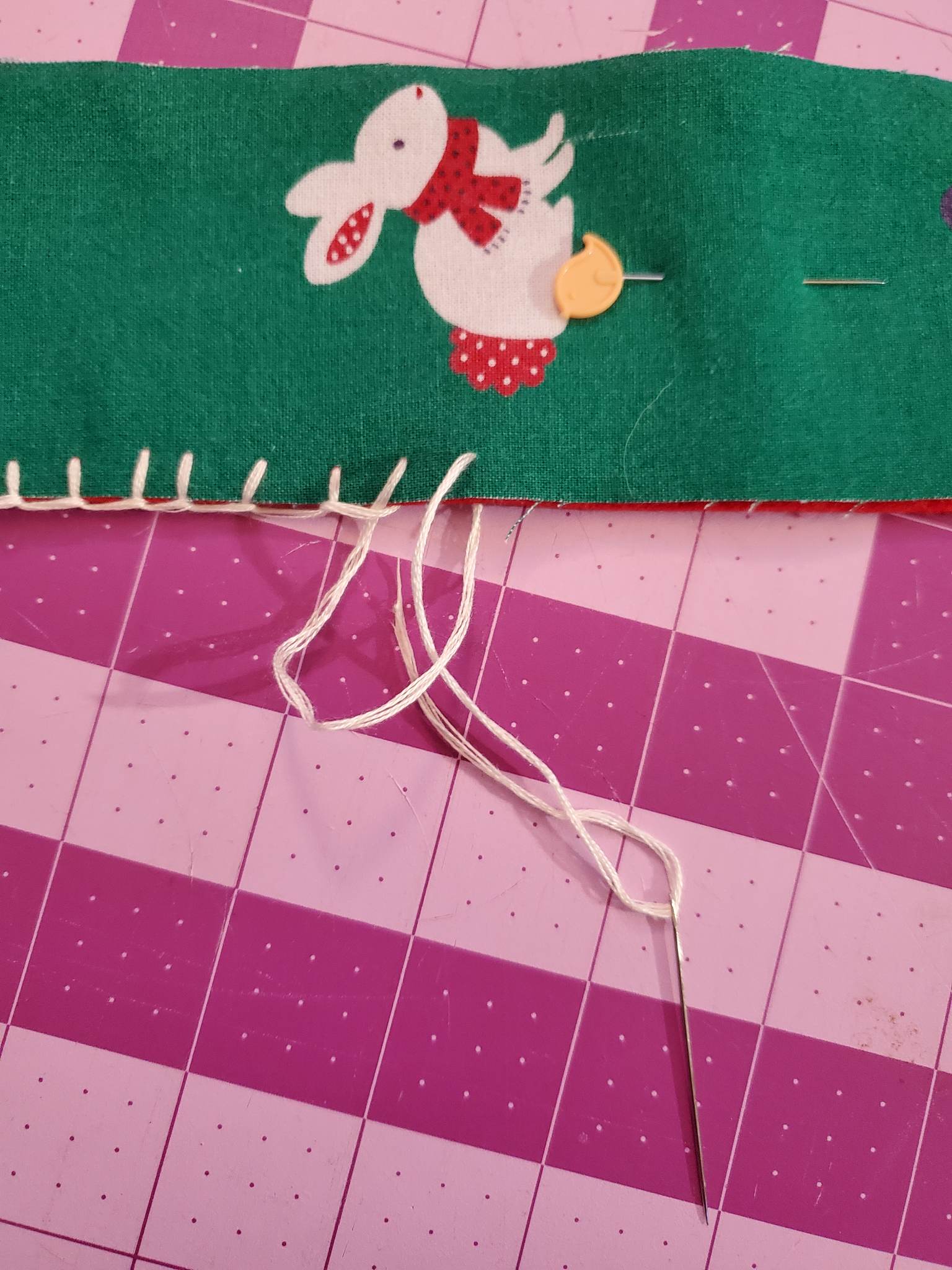 B. Pull the needle and thread up through the top. Catch the needle and thread through the loop made by your previous stitch.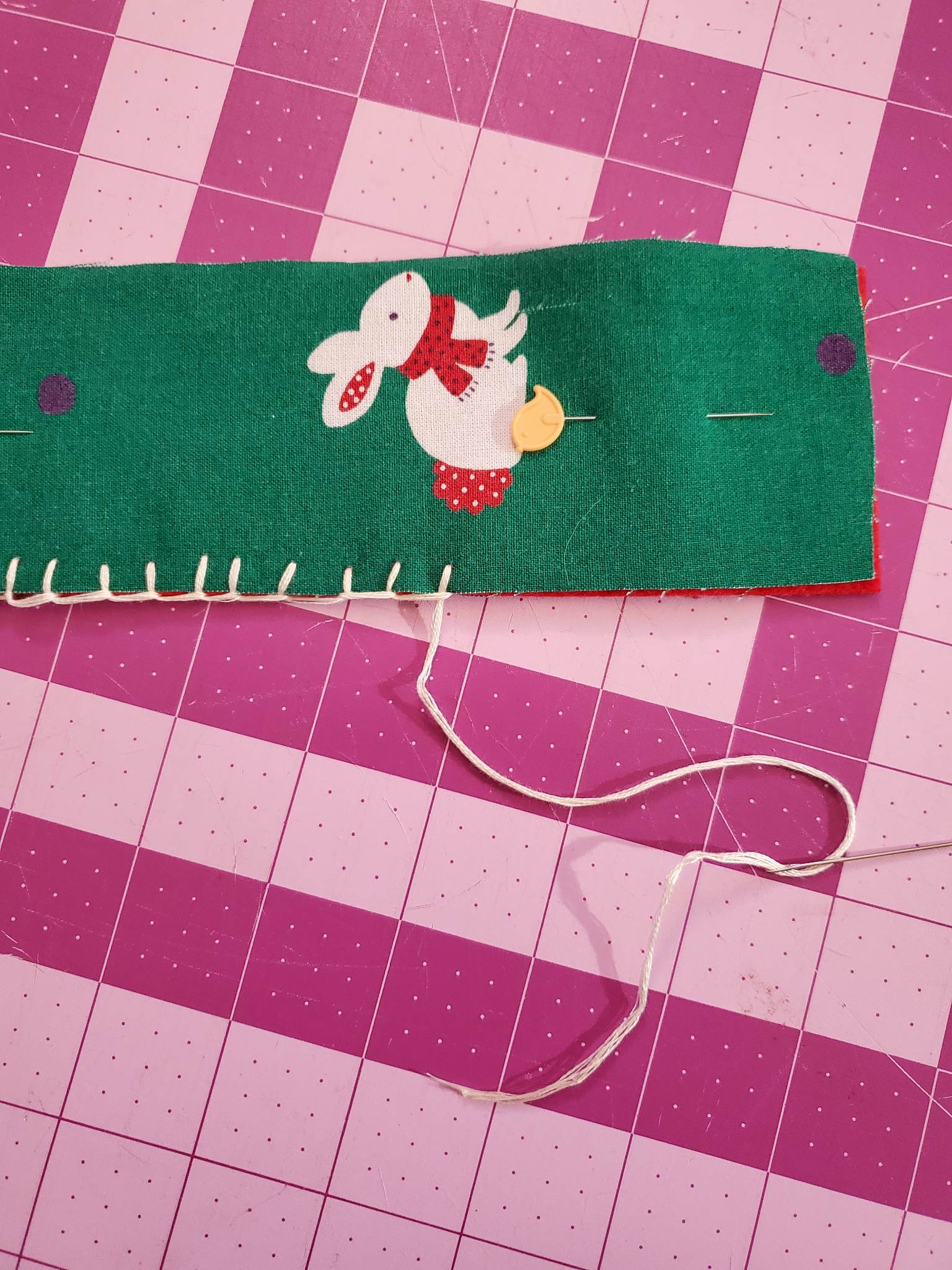 C. Pull the thread tight and the loop you went through in the step above will catch, leading to the edge being covered. Continue until you have gone all the way around your rectangle.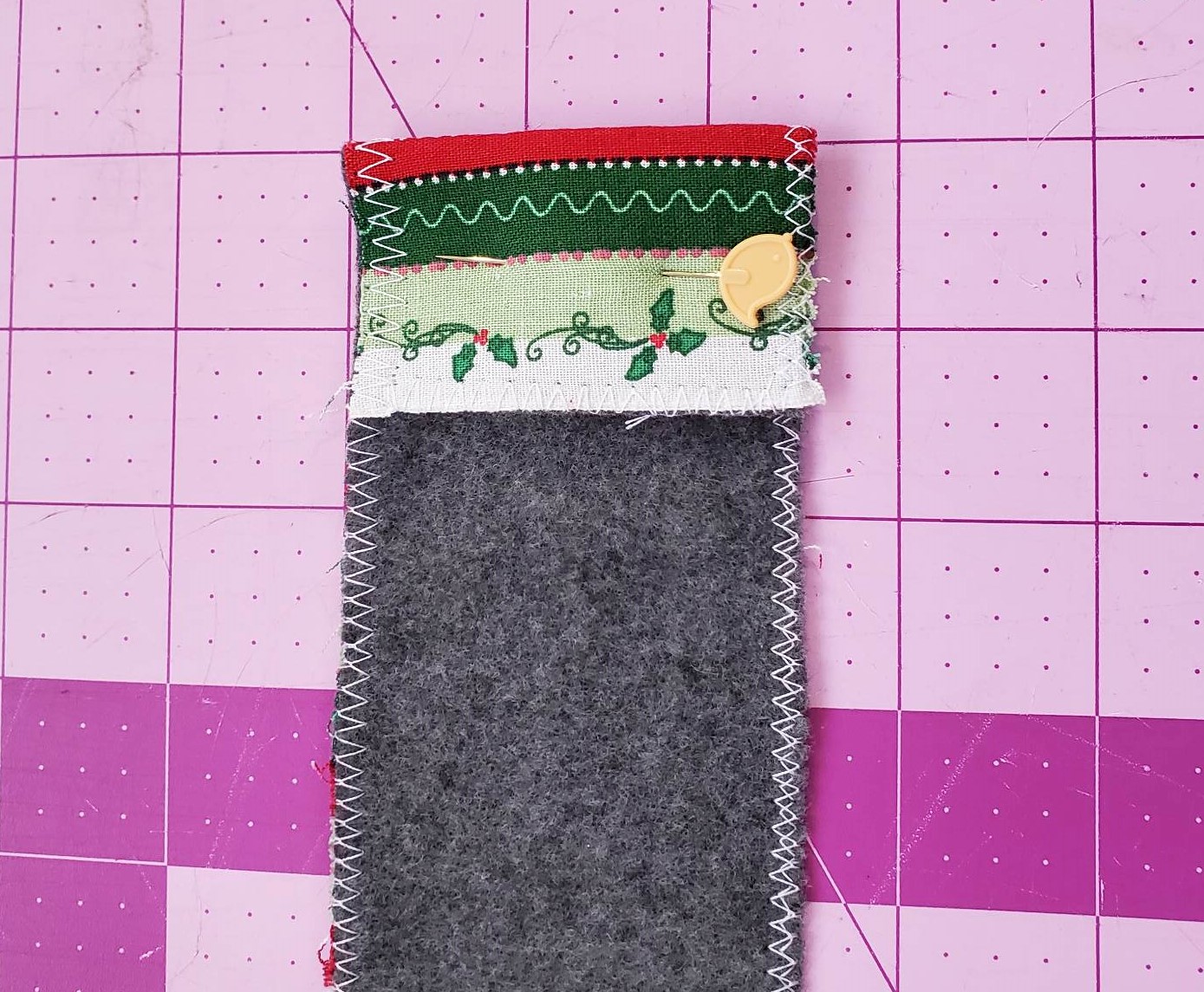 4. Once you have finished your rectangle, fold the top down 1.5" towards the front. You can choose whether the fabric side or the felt side is the front. Pin in place and zig-zag stitch along the bottom edge only.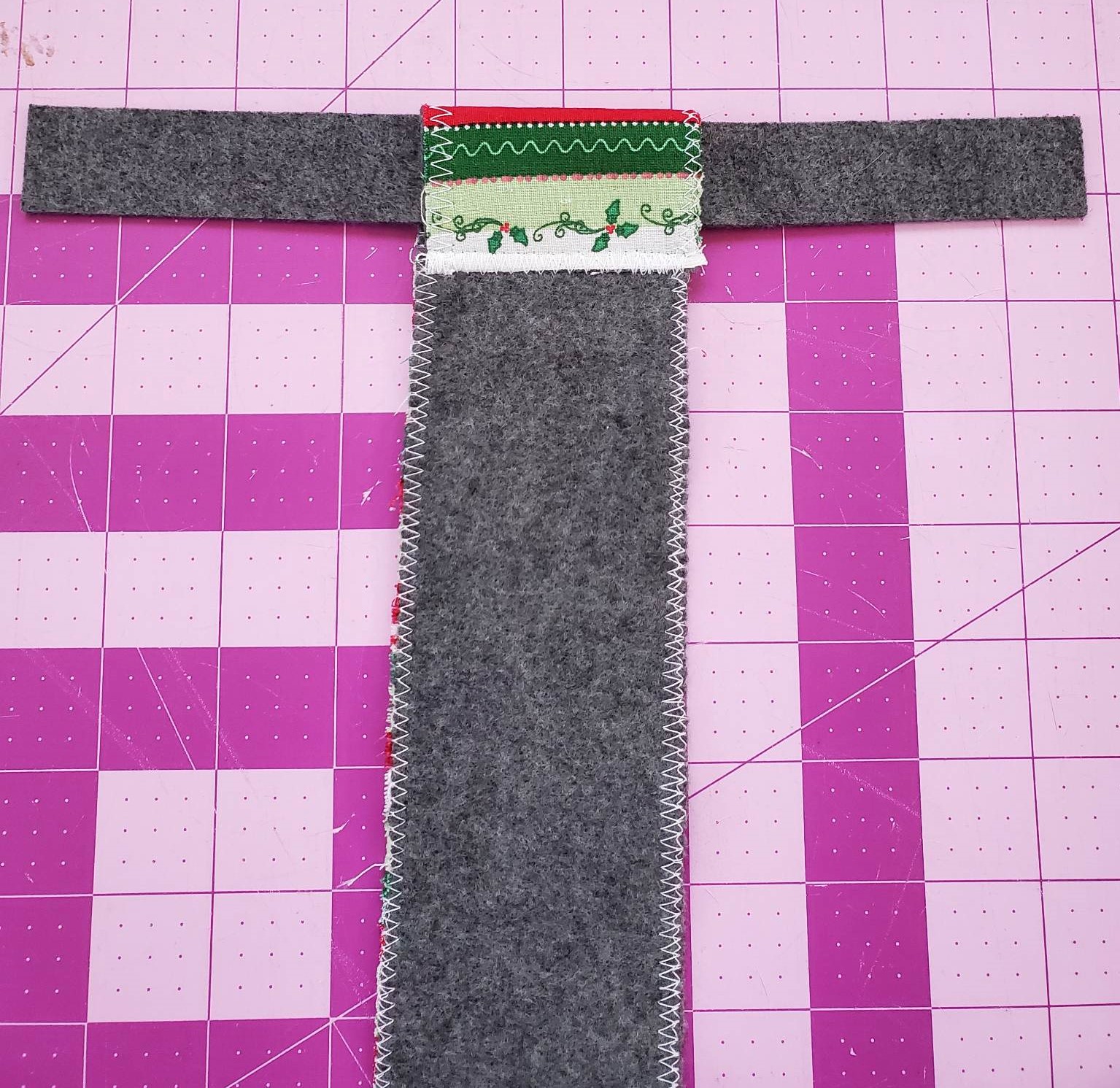 5. Slide your 1" x 10" piece of felt through the loop you just made.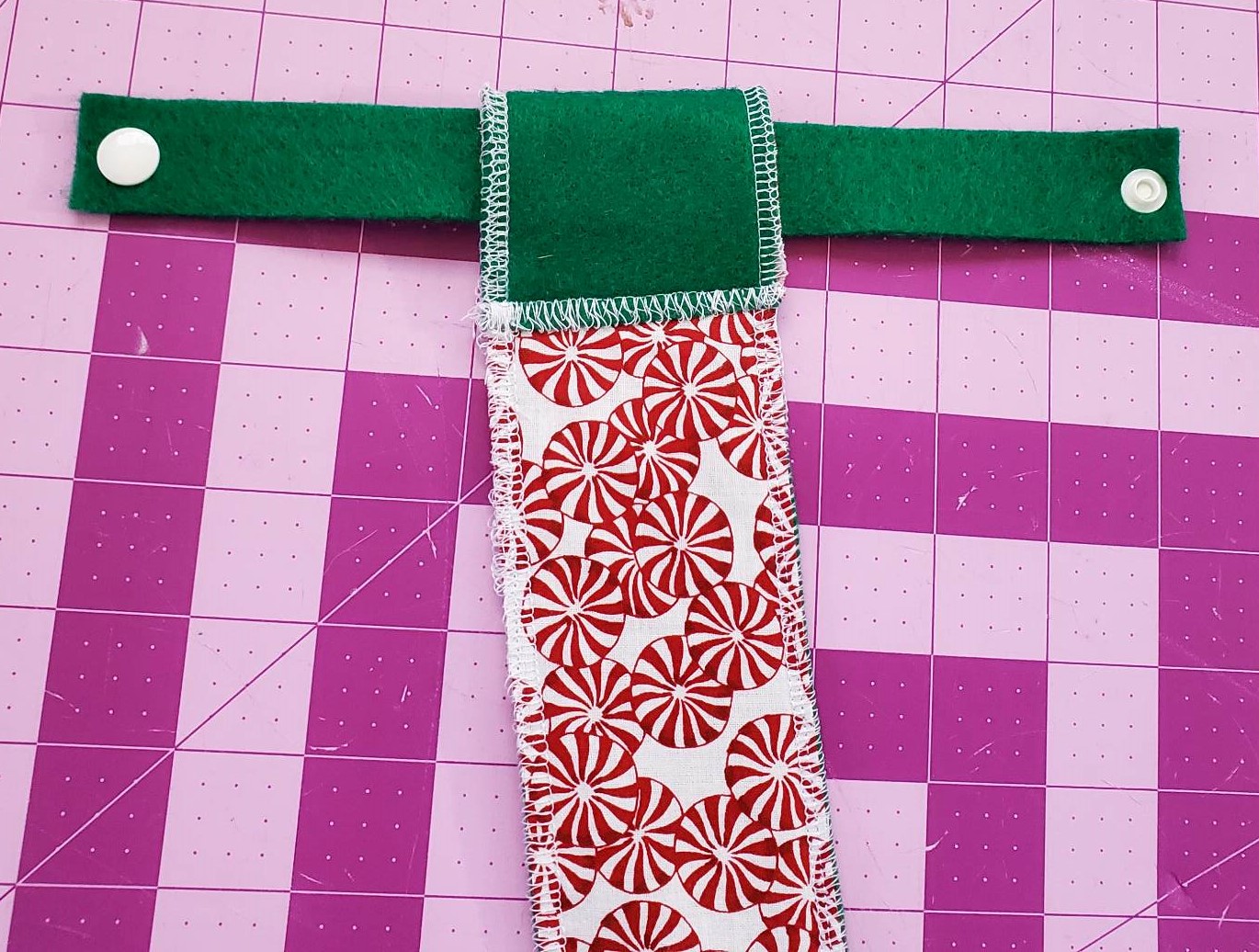 6. If you are adding snaps: Apply snaps to either end of your felt piece, making sure that it will form a loop when they are connected.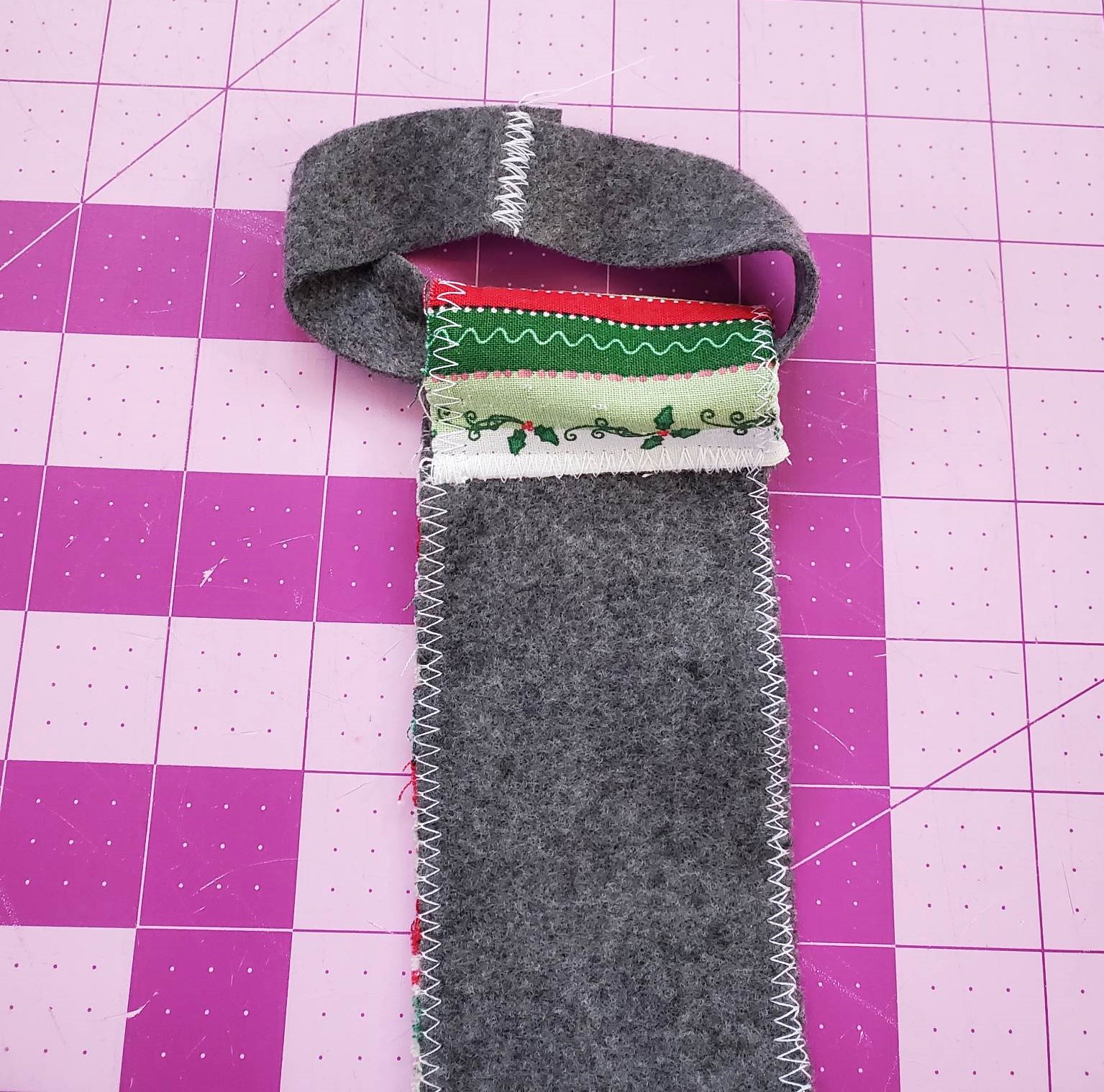 If you are not adding snaps: Form a loop and zig-zag stitch it closed.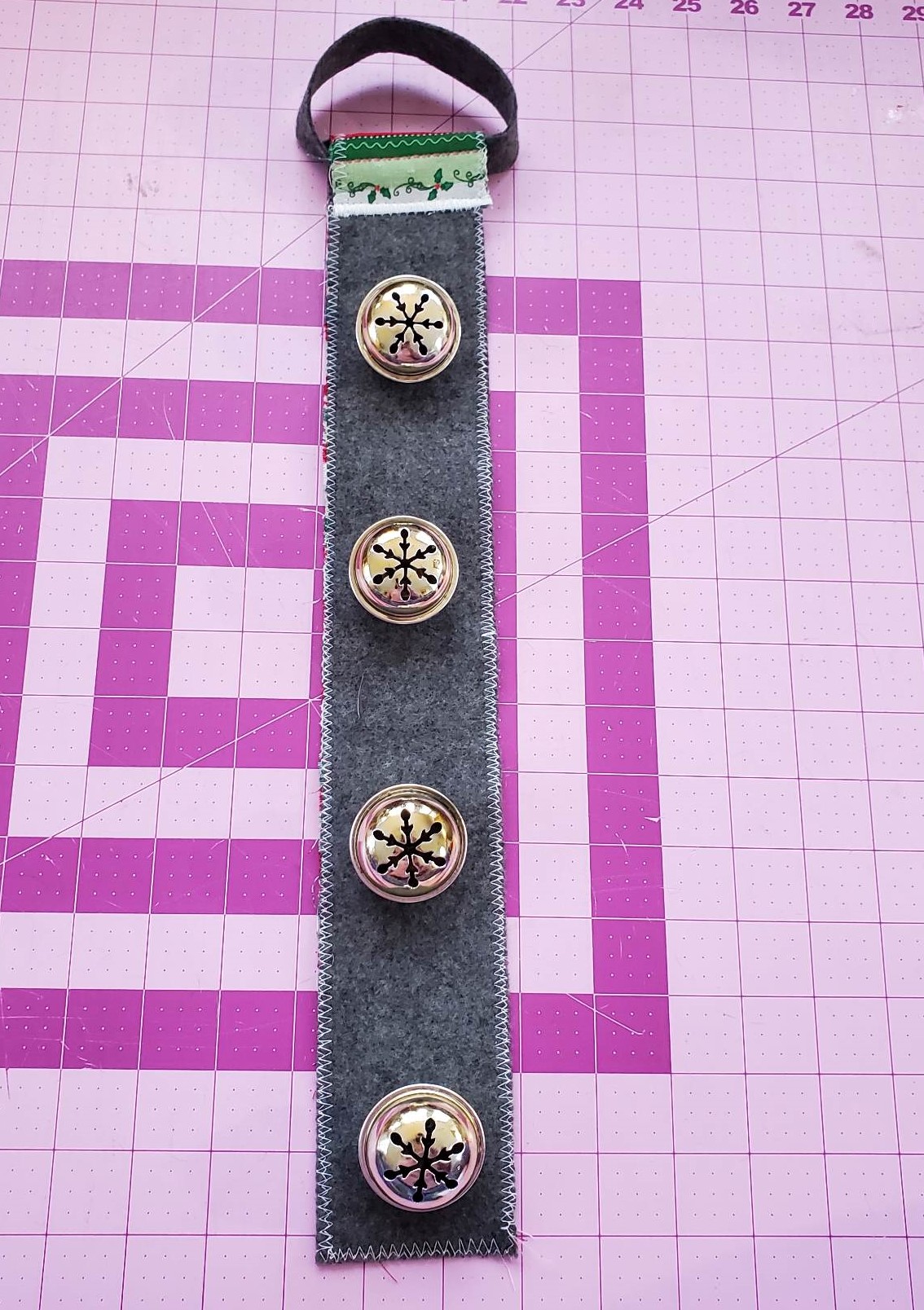 7. We will now add our bells! Depending on the bells you are using, arrange them in an even way along your strip. I recommend 4 bells, for the size bells I found. You may want to use more or less. Sew them on with a needle and heavy duty thread.
These are so easy and fast! And I love the look and sound of them around our home! See you tomorrow night for day 3! We cannot wait to see what you create! Be sure to share with us in the CKC Facebook group, or tag us on Instagram!
-Meg