Additional Applique Designs for Leigh's Embellished Pocket Dress!
Leigh's Embellished Pocket Dress is honestly a favorite of mine. It has an amazing twirl (just ask my daughter)and it sews sooooo fast! With three sleeve options, there is no season this dress isn't perfect for!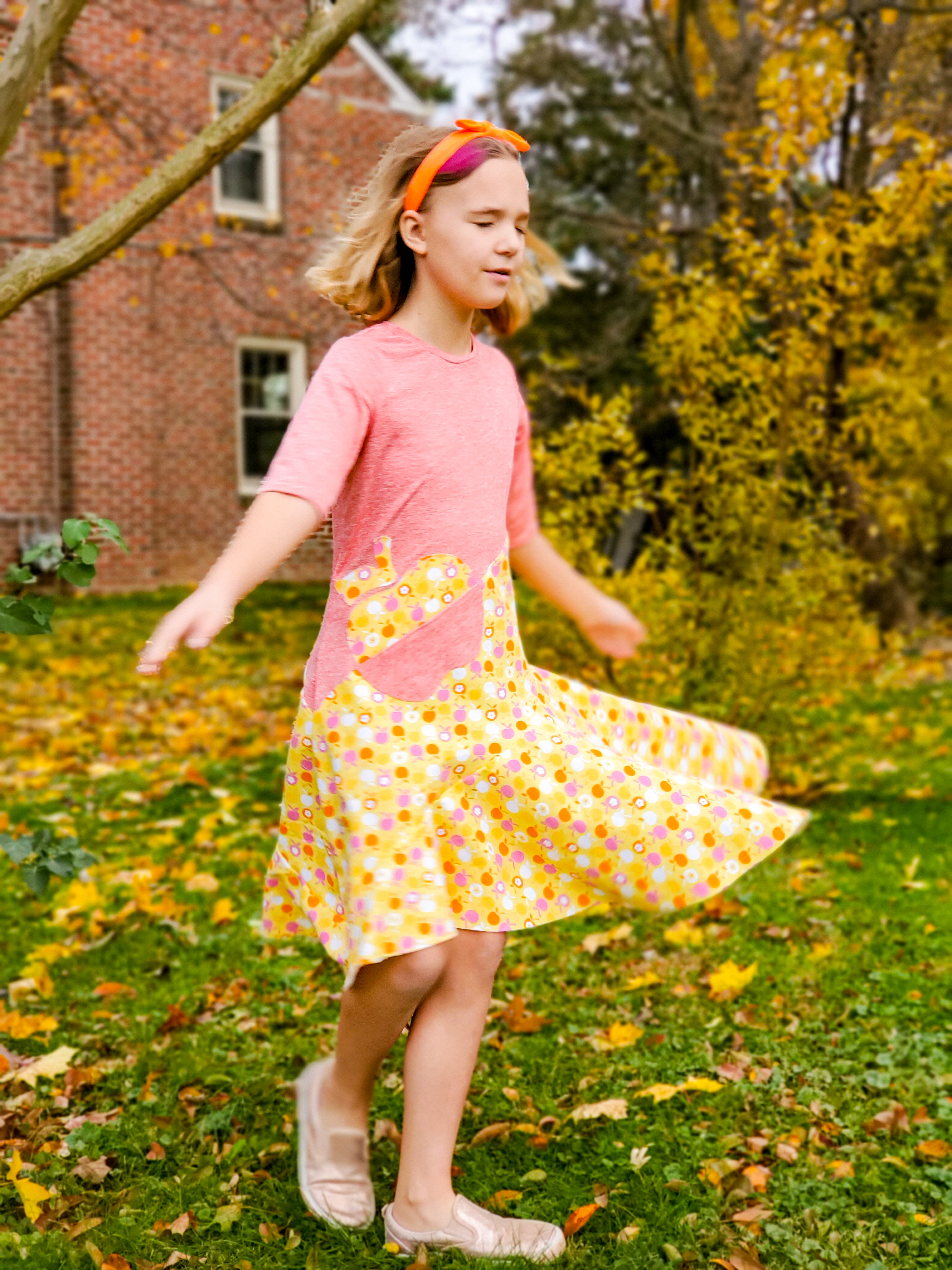 <--- Proof of twirling
But the coolest thing about Leigh's is the asymmetrical pocket along the diagonal hem and the applique possibilities that go along with it! The pattern includes 3 options: A heart, a star, and a flower. But Ashley, the fabulous designer behind Leigh's knew she couldn't stop there! So we are SO excited to have a blog entry adding five more darling options to this dress! Which means that the possibilities are basically endless!
Included in this freebie add on is an apple (perfect for fall and pictured below), a ball (with soccer applique, but also instructions for making it into a basketball, tennis ball, baseball, etc.), a football, a bow, and a snowflake (for your Frozen obsessed littles, also pictured below!).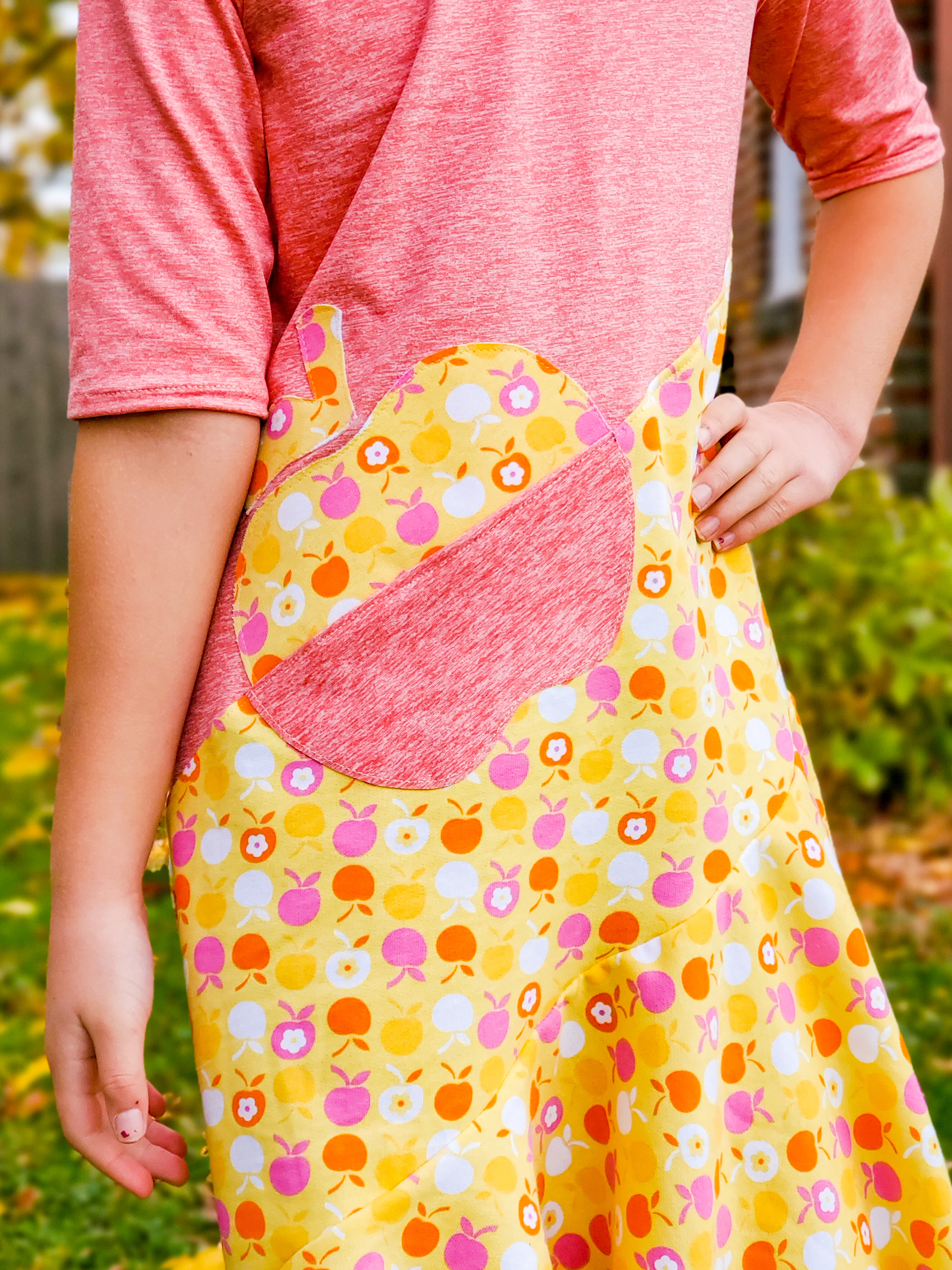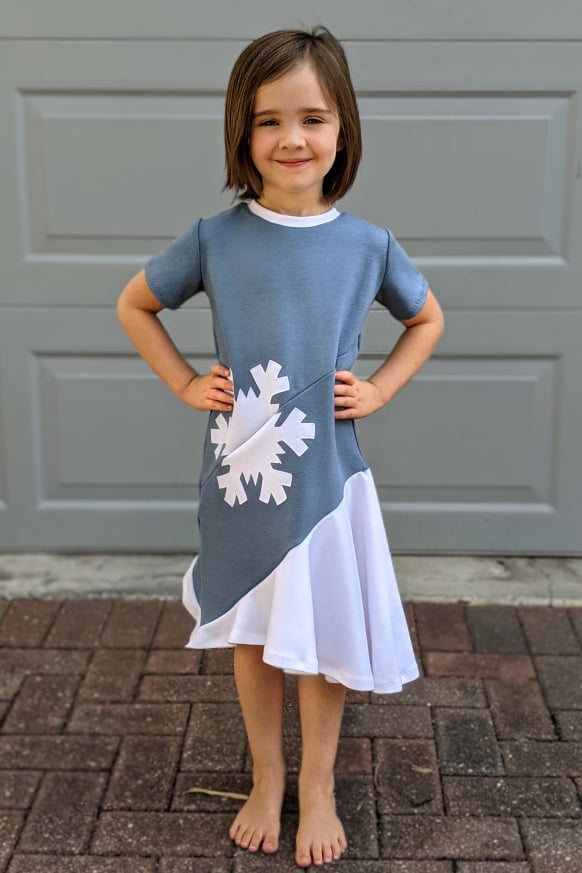 Oh, and did I mention that in November, Leigh's is 50% off, which means, you can spend $4 and get the pattern and then download the additional appliques for free?! So run (or twirl) on over to fill your cart, because you don't want to leave this one behind!